Howard Maple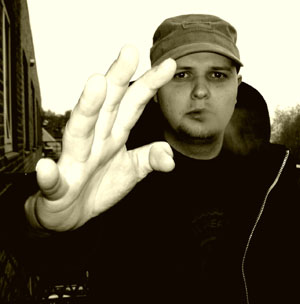 Howard Maple is Håvard Abusland from Evje og Hornnes on the west coast of Norway, also known as Norway's answer to Twin Peaks. As young he was a gifted multi-instrumentalist, and he almost started studying classic guitar at the music academy in Kristiansand. But suddenly he got his hands on a Roland Juno 106 and a Korg Polysix, and his musical soul was forever sold to the world of electronics. MIDI and sampling took over for soar fingertips.
He moved to Oslo in 97, and continued his music production on his bedroom studio. His debut album "Inside" was released C+C Records in 2000, and got good reviews and a Norwegian Grammy nomination. Unfortunately, this album is only available in Norway. The last years, he has been busy doing music for multimedia and short-films.
Howard Maple in now a part of the Beatservice family, and this autumn, he is ready with his second album "Mapleism". The title is somewhat ironic, and the album is aiming to show the varied sides of Howard Maple. It goes from downbeat and dubby electronica to hip-hop, and even a little disco-track. He have collaborated with four different singers and rappers: Spanish and English rap from Salvador from Dark Side Of The Force, hardcore ragga from Steven Buckle aka MC Hexxagon, the smooth voice of Flunk singer Anja Vister, and the more rockier voice of Trond Kittelsen.
Discography
Inside CD (C+C 2000)
BS066CD Mapleism CD (Beatservice Records 2003)
BS067 Chicken Run 12" (Beatservice Records 2004)
compilation contributions
Cofylars 10" (C+C 2000)
Howard Maple: Shadow Of Autumn
Greetings From Oslo 3CD (Batucada 2001)
Howard Maple: Better Hide
Friendly Selection - lucid voices and lazy beats (BS052CD) CD (Beatservice Records 2002)
Howard Maple: Shadows Of Autumn
Mirai Jutaku - Future House CD (Rambling Records 2004)
Howard Maple: She Is The Best One
Beatservice Jukebox - best of beatservice records (BS080DCD) DCD (Beatservice Records 2004)
Howard Maple: Springtime / Howard Maple: Chicken Run (xploding plastix remix)
Café Buddha - The Cream of Lounge Cuisine DCD (Parklane Recordings 2005)
Howard Maple: Springtime
U.F.O.Lounge CD (Rambling Records 2005)
Howard Maple: She's The Best One
Breakfast Club London CD (Water Music Records 2006)
Howard Maple: Springtime