Upper Rooms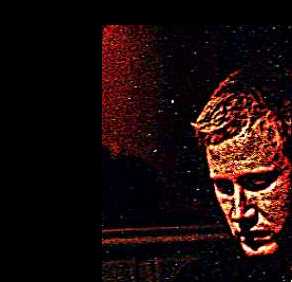 Upper Rooms aka Isak Anderssen is a full time composer and musician working with a variety of styles and genres. A short period he was also the leader of Oslo Industry Ensemble, a project which combined scrap metal and electronics with theatrical elements, which often resulted in (unintentional) injuries to the musicians.

But Upper Rooms is in quite a different part of the musical world. This project is inspired by a.o. the German electro scene, eighties synth pop and Kraftwerk.Upper Rooms deals with the simple and the immediate, at times naivistic, but always with a firm base in melody.

Live, he joins forces with the Montenegrin aristocrat and cosmopolitan Marcia Malkovic on synthesizers, and the former Italian porn star Claude Ritornell on electronic percussion.


Isak Anderssen has recently started a new label, Letzton. Check out the page here.

Also, check out Isak Andersen's own homepage

here.
---
Discography
So 7" (Disturbance 1998)
BSS028 The Way We Tear 7" (Beatservice Records 2000)
BS032X Doorway/Player Digital Single (Beatservice Records 2000)
BSCD032 Video Bambino CD (Beatservice Records 2000)
BSLP032 Video Bambino LP (Beatservice Records 2000)
BS055 Trans Balkan Express 12" (Beatservice Records 2002)
BS056CD Canti Popolari CD (Beatservice Records 2002)
compilation contributions
Silverscale/Upper Rooms/Anodyne/Sophitia 7" (Disturbance 1998)
Upper Rooms: Ice Pickle
Arctic Circles 2 (BSCD025) CD (Beatservice Records 1999)
Upper Rooms: Stay Dark Dream
Arctic Circles 3 (BSCD043) CD (Beatservice Records 2001)
Upper Rooms: The Walkthrough
Beatservice Jukebox - best of beatservice records (BS080DCD) DCD (Beatservice Records 2004)
Upper Rooms: Trans Balkan Express
Beatservice Video Jukebox - best of beatservice music videos 1994-2004 (BS080DVD) DVD (Beatservice Records 2006)
Upper Rooms: Video Bambino
Remixes

Spunk:
Thing That Hurts
on Filtered Through Friends CD (Rune Gramofon 2001)